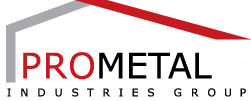 PROMETAL INDUSTRIES GROUP


2013
Steel is our Business
Steel fabrication and prefabricated houses are what we do


Polyurethane Spray Insulation

Prometal has introduced a new Mobile Thermal Insulation Line to the list of products and services it offers.
readmore
APRIL
2013
Wood Houses and Cabines

Being so beautiful and eye catching, the demand on Wood Houses is highly increasing. Prometal has created a special department "Prometal Nature" just to focuse on this line.

readmore
May
2013
K-span Constructions

Prometal has recently introduced K-Span construction line to Lebanon and Dubai markets. With spans exceeding 20m, the structure installation is quick and extremely faster than regularly constructed buildings.

readmore
July
2013

PROMETAL INDUSTRIES GROUP of Companies provides a full range of engineering and construction services and solutions. Our team of technical experts, specialized project management teams, skilled man power and state-of-the-art technology ensures timely and successful completion of projects.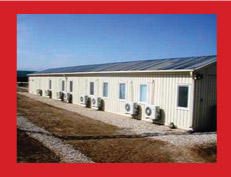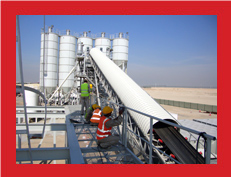 Lebanon
Nahr El Mott - Prometal Bldg.
P.O.Box: 90820 Jdeide - Lebanon
Tel: +961-1-893753/887753
Fax: +961-1-887754

QATAR
Nahr El Mott - Prometal Bldg.
P.O.Box: 90820 Jdeide - Lebanon
Tel: +961-1-893753/887753
Fax: +961-1-887754

UAE
Nahr El Mott - Prometal Bldg.
P.O.Box: 90820 Jdeide - Lebanon
Tel: +961-1-893753/887753
Fax: +961-1-887754

Metal paneling and cladding systems provide economical, attractive and durable solutions for roof and wall finishes to match almost all kind of buildings.
Working to exact customer specifications, we guarantee to propose the best solution, at all times keeping in mind both technical and decorative aspects of the building.
Material Selection
The selection of paneling materials depends upon the building's intended use, the environmental conditions as well as the applicable specifications (Structural, static, thermal, sound proofing, fire resistance, etc..).

Mechanical properties and material thickness play a significant role in the durability of the selected material. The factor affecting the choice of indivi.dual materials (steel, aluminum, copper, plastics…) are: mechanical strength, malleability, deflection weight, resistance to corrosion as well as technical and economical factors.

Thermal requirements
The heat insulation degree is determined by the requirements and demands posed by applicable building regulations, depending on the use, the individual building sections (roof, wall, floor) and the climate zone.

Normally, in case of metallic construction buildings where controlled climate conditions are required various solutions may be provided, depending on the requirements (Static and architectural) of each individual project.

Fire protection

Building construction regulations describe in details all types of structural elements and building types in terms of fire protection. Regarding metal cladding, regulations classifying construction materials depending of their flame resistance properties for a specific period are especially important. Steel sheets are classified as non-combustible materials (0 category).
Sound properties
Building construction regulations provide instructions regarding noise and sound proofing levels.